After a week away on vacation in California over Thanksgiving (which was probably one of my very favorite vacations ever, by the way) I came home to SO many goodies for the boys.
Naturally, instead of unpacking on our first day home, we got busy with pictures instead.
I have more to take still, but these are the five that we conquered so far...
((1))
((2))
hand knitted sweater + buffalo plaid pants: collab happening at
periwinkle jazz
soon
((3))
((4))
((5))
I am loving the happiness and holiday vibes around here!
We even have a new holiday
oh hey, friday
button for you all today!!
SO go ahead and link up below, then grab the html from this fancy button, and put it on your post. :)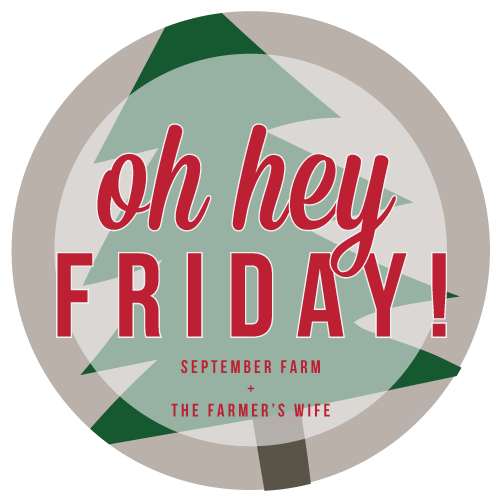 More on that super fab vacation of mine coming soon.
Along with a new possible hobby of making and decorating sugar cookies.
AND Bennett's got a birthday coming up so most likely a million pictures of him coming atcha!
Have a great weekend friends.