Oh, hey.
SO the week went by so fast that I forgot it was Friday.
I woke up realizing I forgot to provide you all with this lovely little link up.
I may or may not write up a complete blog post.
I'm leaning more towards
not
. #slacker
Fun fact though: we are leaving for Yellowstone on Sunday.
If you'd like to follow along you can find me on snapchat: @farmerswifeamy.
OR go follow my instagram
HERE
or the boys' instagram
HERE
.
Super.
Well, I guess all of you diligent bloggers can go ahead and link up now!
Grab this html, put it on your post, and then head back here to link up at the bottom!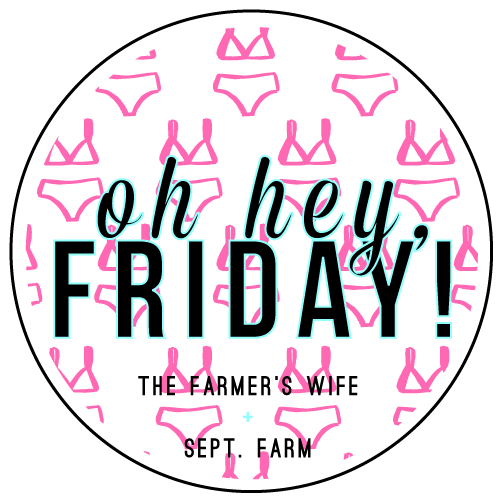 Have a fabulous weekend friends!