We've had a very eventful week.
I've eaten my fair share of cake.
And I'm not mad about it.
My top five highlights from this week...
1 | brody turned FIVE
I still can't believe he is actually five.
So far, he still acts the exact same as when he was four. :)
2 | theater + more
On Brody's birthday, we loaded up and headed to Boise to watch Kung Fu Panda 3.
He of course had to start things off with a racing game... a good pre-movie warm up.
His Grandma and Papa joined us, and I'm pretty sure he had A TON of fun.
Especially judging from all of the "hi-ya!" noises I heard from him during the movie.
This was Beckam and Bennett's first time in a movie theater also.
Bennett slept through all of it which was very nice.
After the movie, we came home for dinner, cupcakes and presents.
AND he is having his birthday party this Sunday.
I'd say five is going to be a good year for this kid.
3 | cake decorating + ryan's birthday
My farmer's birthday is the day after Brody's.
For his birthday, he requested that the boys decorate his birthday cake.
I was seriously SO impressed at how well they did.
They did it all.
The only thing that I did was rotate the cake plate as they were squeezing the frosting on so the color was spread out a bit.
Doesn't it look awesome!?
I have to say, it tasted freaking amazing too.
I made a coffee infused chocolate cake with a mocha buttercream frosting.
My hubby is a big fan of coffee... obviously.
4 | baby love
Every single time I go to get this guy after he wakes up...
That little smirk!
It kills me.
I could snuggle this little bear ALL day long.
5 | casting video
I spent a lot of time helping a friend with his casting video for the Bachelorette via FaceTime.
All very worthwhile.
He's got this one in the bag.
For sure.
I'll keep you all updated.
AND, now it's time for you all to link up.
You know the drill.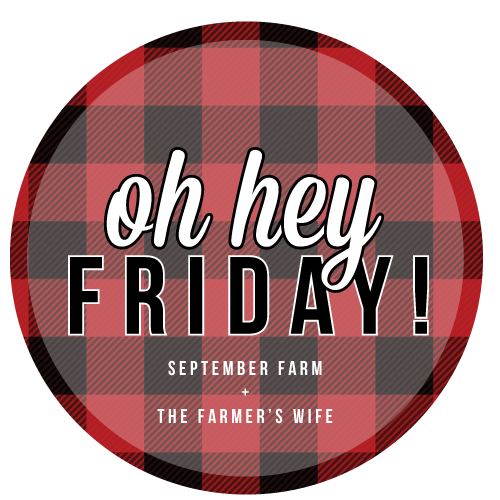 1 | Go ahead and write up a post about five things.
2 | Paste the html of the button above on your post.
3 | Link up at the bottom.
Have a fabulous weekend friends!