So... I got the bright idea yesterday evening (of all times) to transfer all of the files from my old computer to my new one.
Good news: I got a new iMac from my farmer for Christmas, and I can't tell you how excited I am. It was definitely time for an update.
Bad news: apparently it takes 20+ hours to transfer 7 years worth of files, especially using super slow internet. Oops.
On that note, I'm pecking out this post on an iPad which totally sucks. AND I'm totally bowing out on a full oh, hey Friday post.
For all of you with a full keyboard though, let's give me some good reading material, eh?
And on that note, it's time for the link up.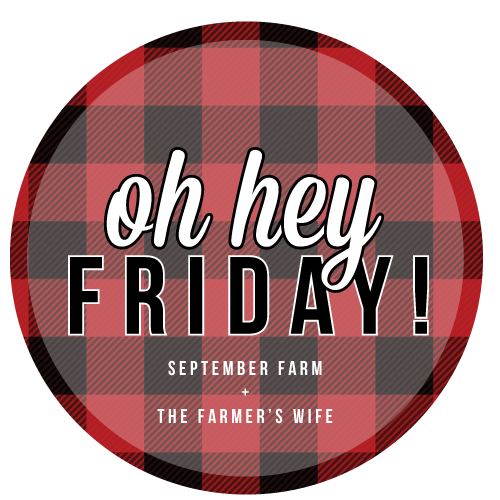 1 | Go ahead and write up a post about five things.
2 | Paste the html of the button above on your post.
3 | Link up at the bottom.
Have a fabulous weekend friends!