I really love my sponsors, it's no lie.
But when they host the coolest Sex and the City clothes swap parties and share so much in common with me… it's like a match made in blog heaven.
Samantha is a doll.
And her
blog
is totally stalk worthy.
Believe me.
Check it out, but first enjoy a little q&a I did with her….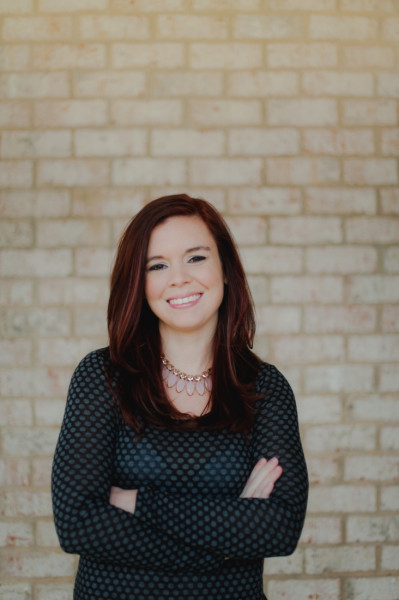 Firstly - let's start out with your lovely blog. What inspired you to begin your blog, and has that changed since you started?
You know those people who always have the craziest things happen to them? That's me. I was 30 weeks pregnant with my daughter
when I was thoroughly blessed by an old Russian Catholic woman at the grocery store
.
Like, for a full five minutes with a rosary and bowing and everything.
Around that time I decided to listen to my friends' encouragement and
start a blog
about my adventures in pregnancy - because who else has that kind of stuff happen to them!? Plus, it was going to be a great way to help my friends and family keep up with my pregnancy and with our growing family. Since then, my inspiration has changed from crazy preggo happenings to my new life as a SAHM, my favorite things and our adventures in toddlerhood. And yes, off the wall things still happen to me all the time!
Your blog's name is "Cotten Tales", how did you decide on that?
Cotten Tales was born as a horribly wonderful play on my last name, Cotten. A friend suggested it, and I couldn't come up with anything cheesier - or more perfect.
When you're not blogging, what other things do you like to do?
I love to go junkin'
, which is essentially antiquing... but for the rusty, peeling old stuff that most people consider junk. We recently
bought a new house
, so I'm in the process of filling it up! I'm also a huge sports fan. From the
Indianapolis 500
to
college basketball
, I'm probably cheering somebody on. Oh, and I'm kind of a wine-o. I love trying new wines... or my favorite wines... or just any wine, to be honest.
What would you attempt to do if you knew you could not fail?
I'm the type of person who loves to plan things. I've become the designated trip planner for my friends, and I would love to someday become a travel agent. Do people even still use those? I don't know. But
I once planned a dual bachelor/bachelorette party in Las Vegas for 14 people
- I consider that a feat. If I knew I wasn't going to fail, and if I had the time, I would definitely set up my own vacation planning business. Or maybe I would become a wedding planner... I love the details. I'm such a nerd.
Your little gal, Dorothy, is so SO cute. What is your favorite part of being a mommy?
You mean outside of the near-constant whining, crying and exhaustion? I'm kidding! I love watching my little Dot learn and experience new things. Her eyes light up, and she has the most enthusiastic, "WOW!" Everything is so new and exciting when you're 18-months old. And the elusive snuggles... they make everything right in the world.
Looks like you nabbed a mighty fine man. Tell me more about your journey.
He is pretty fine, isn't he?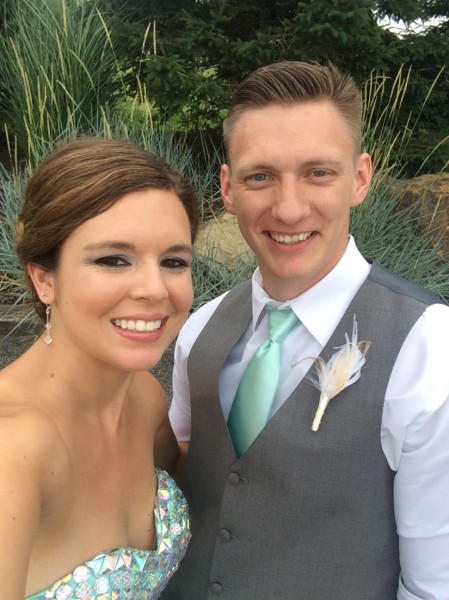 Long story short, Courtny and I met as 17-year-olds while working at the local Pizza Hut. It was a match made in the dish room!
I left him my phone number in his old Toyota truck, he didn't call, and somehow we still managed to go on a first date.
We went to college together, got married at the ripe old age of 20, and
have lived to tell about it.
Getting married young is not for the faint of heart, but the journey has made us all the stronger.
Gross apartments, bad jobs and lots of Easy Mac will do that to ya.
But, I snagged a hunk of a husband and he is the best daddy in the world for our little girl. I'd say I'm living the good life.
Share some of your fave posts with us and tell why they are your favorite?
To My Daughter...
- I wrote a letter to Dorothy the day before her due date, and to this day it is still one of my favorites. I cry every time I read it, but that's probably because I'm an emotional momma.
I should mention that she was born a week late. If I had written a letter to her the day before she was born, it would have had a slightly different tune!
Becoming Dorothy
- When you name your daughter something as old-fashioned as Dorothy, it requires some explanation.
You're Not A Bad Mom
- I hate mommy debates. Particularly over the way we feed our children. I had an extremely hard time breastfeeding, and I was inspired to share my story. I hope it helped other formula mommas feel better about their decision.
Give us something that's made you laugh recently!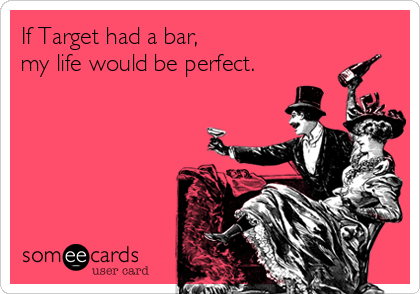 Dream. Come. True.
- - - - - - - - - - - - - - - - - - -
She is awesome.
Now go show her some love: